Donald Trump's administration and rising tariffs have changed almost every industry since 2017! The mental pictures we built of any industry are now outdated.
1. Well established factories have been pushed aside by more flexible manufacturers.
2. Some of the biggest buyers have stopped importing.
3. Great investment opportunities have turned into risky bets.



After 6 months of development, the Listthe.com team uploaded 25.000.000 new U.S. imports from 2018 to 2019 and a new graph for you to analyse the changes within your industry!
The new graph lets you see companies' supply chain changes over the last six years. It lets you understand companies' current situations and anticipate their next actions! Take a look at these examples:
Track your competitors' procurement history:

- See which suppliers your competitors have tested and left.
- See your competitors final decisions on specific suppliers.

See the new leaders of your industry:

Want more sales? See who needs your services or products now:

Open and look into any container shipped to USA:

Want to invest? See which company grows fastest: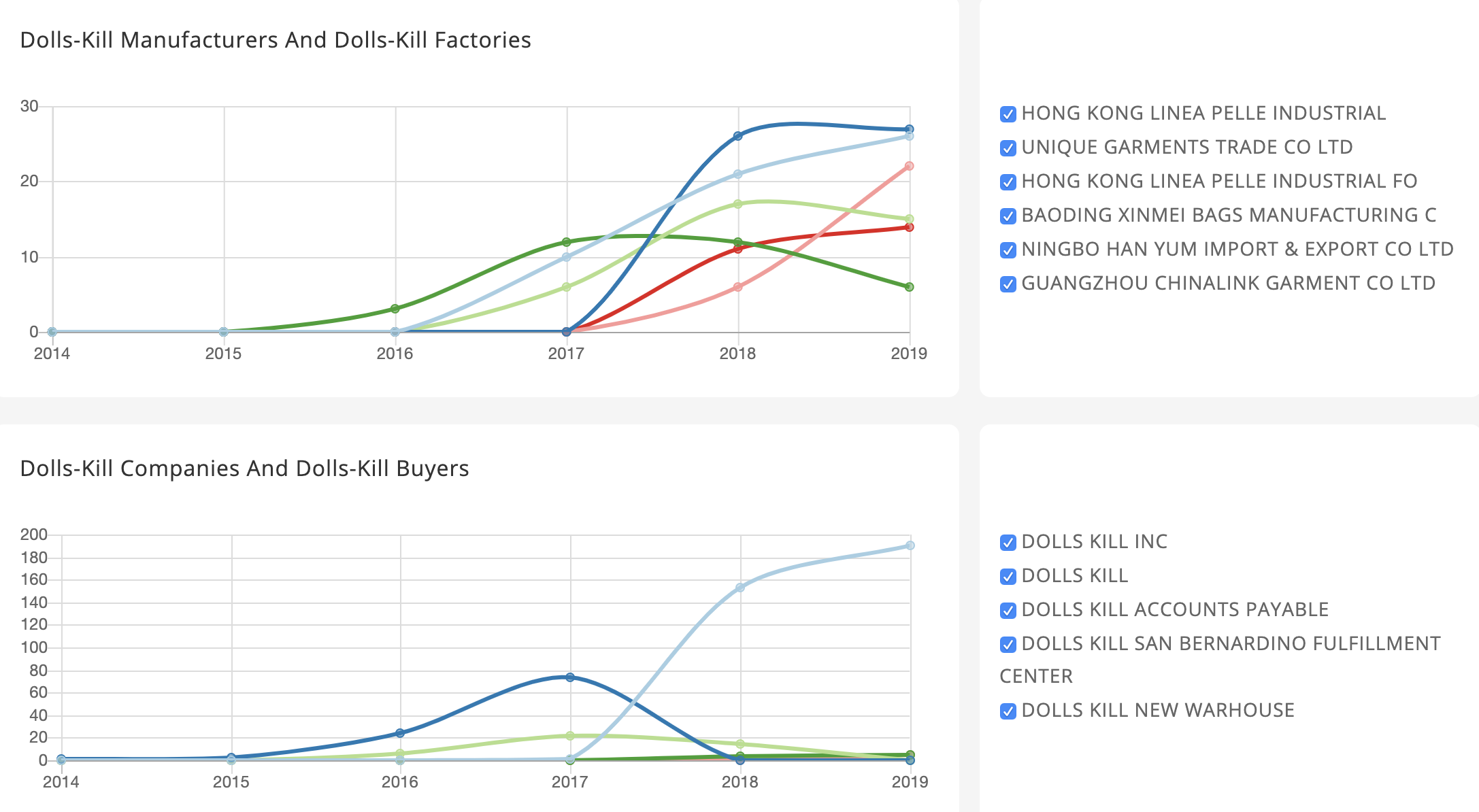 All this and more is possible with Listthe since May 2020!
Find your most suitable pricing plan on Listthe / Pricing and gain access to the insights your business needs to win.
See you on Listthe!
The CEO,
Niklas Vesely



Author: Niklas Vesely
Email: niklas at listthe dot com
Location: Guangzhou, China
Date: May 16th, 2020